I'm noticing that Spring decor is popping up more and more.  And I love to go window shopping as much I love to decorate. Each season brings its own palette of colors, textures, and new ideas to the table.  Each holiday is so different from the other.  How can one decorate on a budget and decorate each season, let along each holiday?  I've figured out some stuff.
First of all, stay in the same color hues for 2 seasons is one idea that way you don't have to spend a fortune each season and introduce or take away some parts of season.  For example, if I were to decorate from Spring time and transition into Summer, I would choose my color for the next few years.  This year, I've remodeled parts of my home, so I'm introducing yellow walls, pink, greens, and some slight grays (maybe). My living room walls are yellow and kitchen is green.  I have this beautiful picture with some vibrant hot pinks and that's what I'm concentrating on. Since it's Spring, I am looking for hot pink flowers and rugs, accessories, and such. And this will be a very easy transition into Summer and Fall thru Winter. This was not planned but my winter theme has become a Whoville palette and theme. And Whoville colors are bright, whimsical, and so so pretty, glamorous, and glitzy.  My whole point and decor I'm going for these days.  I'm so excited as you should decorating your home as well.
Here are some pictures of some must haves, easy to pop out of your She Shed or She Space to decorate and easy to store.  Which is another project I must tackle on rather quickly!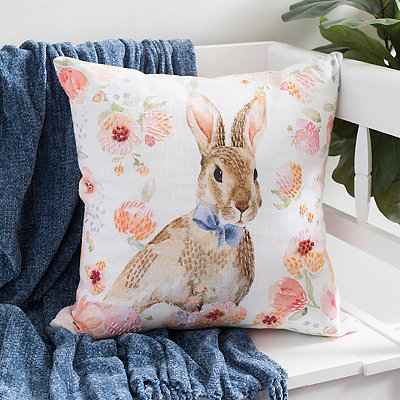 Who doesn't love a Peter Rabbit in their Home!?
If you prefer the farmhouse white out then go with this: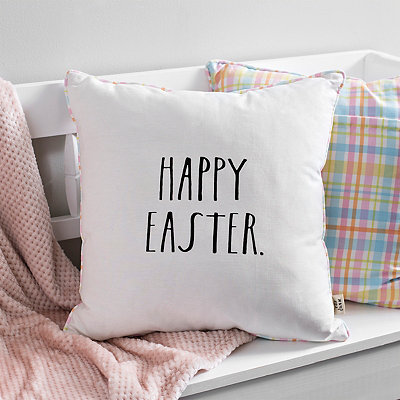 Keep popping in some slight color in with these beauties! Add a spring time blanket and you are basically done in the living room!
For your front door, throw in a mat and wreath and you have an inviting welcome center for your family and guest.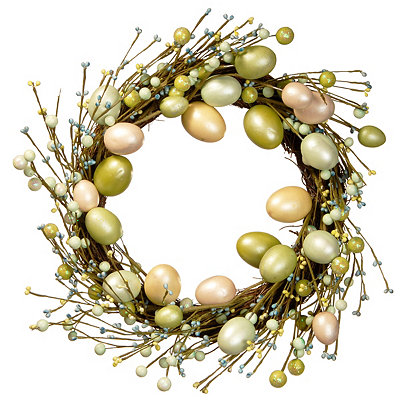 Next, your kitchen/dining area is just as easy as well. What I like about some and most Easter decor is that eggs are food so you can display them year round, pop the eggs off for fall decor, slide in some Fall leaves to create more fluff. Fall/Winter ends, remove seasonal leaves, and pop eggs back in! Such easy ideas, huh!
Decorating on a Budget.
---
Spring 2019 comes alive in Nordstrom's new campaign. Enter a world of optimism, color and unexpected discoveries. Free shipping, pick up in store and more.